IRA Distribution & Rollover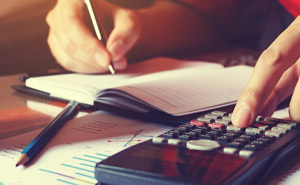 IRA Distribution Planning
Addressing IRA distribution planning needs is a big part of implementing long-term retirement goals. If you're worried about how things might work out for you, you're invited to speak with us at Retirement & Estate Advisors & Professionals. Our company takes on clients from throughout Central and Northern Florida, and we're known for offering amazing customer support.
You can expect us to provide advice that's grounded in a great deal of experience. Our staff will help you attempt to make sense of:
Minimum requirements for distributions
Deferred benefits
Potential penalties or disadvantages
We're proud of the quality service we provide, and our team works hard to satisfy all clients.
Getting a handle on your IRA distribution planning efforts could make a big difference in your financial outlook. With offices in Jacksonville, Gainesville and Lake Mary, REAP is here to offer some perspective regarding your situation. Call us today and ask how soon we can make an appointment.
IRA Rollover Planning
The process of performing an IRA rollover may seem difficult to understand. That's why you may want to seek guidance from our team at Retirement & Estate Advisors & Professionals. We have a professional attitude that has gained us the respect of many clients. People are also frequently impressed by the level of experience we possess.
When people require customer service, we work hard to address their concerns in detail. You can ask us to help you:
Move savings from one plan to another
Locate funds from older accounts
Understand potential tax issues
At REAP, we're available for appointments Monday through Friday. If you feel that it might be worth your time to do an IRA rollover, we'll assist you through the process. Before you determine how you'd like to proceed, make a call and find out what recommendations we may be able to provide.