Estate Planning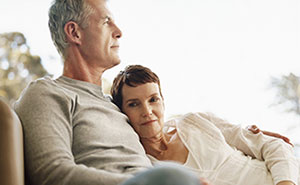 Comprehensive Estate Planning
Getting involved with an estate planning effort can consume a lot of your time. Thankfully, our staff at Retirement & Estate Advisors & Professionals is ready to offer the perspective you seek. We'd be glad to help you:
Put documents in place
Make amendments
Locate beneficiaries
Assign powers to administrators
Our office keeps regular hours on the weekdays, and we can be flexible with our schedule too. When you team up with us, we think you'll be impressed with our knowledge.
At our practice, we believe in providing excellent customer service. That's why so many clients have come to REAP for direction. We're available to serve residents throughout Central and Northern Florida, so call us today and request a meeting. We look forward to guiding you through your estate planning duties.
Our Process
Our process at REAP ensures that you and your family will develop a secure estate, financial, and income plan. This begins with a complete, NO OBLIGATION review of your current estate, financial, and income plan, which is paramount in recommending any alternative option that may be available to you. This process is our expertise, and can be completed in a timely manner.
The process of developing your estate plan is customized, tailored to your unique individual and family needs. It is also comprehensive, however; it does take time to fully implement. At REAP, it is important that you participate throughout this process, for you are the most integral part of this process.
Development of your estate plan is done in multiple stages, with attention to detail being a top priority. This process includes:
Review Current Estate Plan
Review Current Financial and Income Plan
Gather Client Family Information
Consultation and Review by Attorney
Estate Plan Preparation
Estate Plan Delivery and Implementation
Filing of Deeds
Coordination and Funding of Assets
Income Planning
Financial & Investment Advisory Services
Once this process has been completed, you and your family will possess a powerful, customized plan. It is tailored to meet your current estate planning needs, yet also is able to meet any needs that may arise in the future. For your no obligation review of your current estate, financial, and income plan, please call us at (855) 904-REAP.
Thank You!
David H. Morgan
M.S.F.S., CEA, RIA
Registered Investment Advisor