401k Planning & Rollover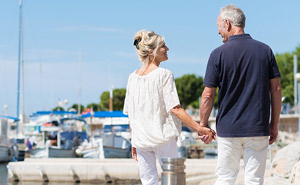 401k Planning Services
Trying to save for retirement can be a challenge. However, you can go to a 401(k) planning firm for advice. If you partner with Retirement & Estate Advisors & Professionals, you'll have a chance to sit down with an accountant and establish what you feel your priorities should be. Our offices are conveniently located throughout Central and Northern Florida.
When a problem demands attention to detail, we'll be there to help you sort through it. Clients elect to bring us their concerns because we:
Are very experienced
Provide quick responses
Have competitively priced rates
As a company that offers 401(k) planning services, REAP may prove to be a valuable resource to you. Our clients come from all over Central and Northern Florida, and they appreciate the level of customer service we deliver. Place a call to our company today to hear about the potential benefits of consulting with a professional.
401k Rollover Services
Should you wish to learn more about 401(k) rollover services, don't hesitate to reach out to us. We've consulted with numerous clients over the years. If you're aiming to save for your retirement, we'll provide you with the guidance you require. You'll be impressed by our high level of knowledge.
A Professional Viewpoint
You can ask us about many issues, including potential tax problems or benefits, restrictions on moving savings around, and long-term goals. We keep our rates competitive, and you can expect us to provide top-tier customer support too.
As a firm that offers 401(k) rollover services, REAP is here to further your interests. We enjoy talking with both established and new clients. Contact us today and see for yourself how committed our team is to the satisfaction of every customer. We're available for meetings Monday through Friday.