FREE Retirement Planning Guide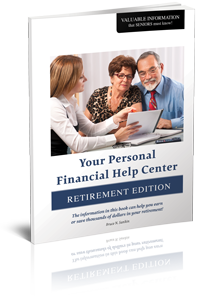 Valuable information revealed! This book will tell you:
How to choose the right Medicare option for your future and retirement.
How to maximize your Social Security benefits.
How to choose the right annuity for your retirement.
What to look for in Life Insurance.
How Long Term Care Insurance can protect your assets in case of illness.
How to protect yourself against Identity Theft.
Tips for Seniors, and much more!
Get your free retirement planning book today!