Meet David H. Morgan, MSFS, CEP®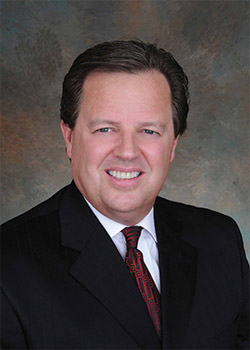 David H. Morgan is a financial advisor who offers comprehensive, holistic wealth management that connects every aspect of a client's financial life. To help accomplish this, he engages a team of financial, legal and tax professionals who provide multi-disciplinary solutions to a client's financial needs – solutions not just from a legal perspective, a tax perspective, or an investment perspective, but across the board. For clients, the efficiency and results of David's holistic approach can be dramatic.
A financial services professional for over 25 years, David has extensive experience guiding clients toward their financial goals. His credentials include an Honors degree from Indiana University, a Master of Financial Services (MSFS) degree from the institute of Business & Finance, and the designation of Certified Estate Advisor (CEA). He is also certified in various other disciplines, such as annuities, asset allocation, investment funds, and retirement income.
As a Registered Investment Advisor, REAP in Wealth Management, unlike many other financial professionals, has a fiduciary duty to deliver unbiased advice and always serve the clients' best interest.
"When dealing with clients, or anyone," David says, "my mantra is 'to comfort, to strengthen, to guide' – a philosophy espoused by the famous words of the late mister Dr. W. Frank Harrington."
With decades of experience in the investment, retirement and estate planning industry advising individuals, professionals, and families in these matters, David leads his team of advisers and professionals to coordinate and insure a completely customized plan for all of your affairs: financial, income, legal and tax.
David's family of clients includes physicians, attorneys, business owners and retirees. He has lectured to various groups, associations, and corporations and is a highly sought public speaker regarding financial matters.
David's credentials include:
INSTITUTE OF BUSINESS & FINANCE
Registered Investment Advisor (RIA)
Certified Estate Planner (CEP®)
Masters of Science in Financial Services
Board Certified in Asset Allocation
Board Certified in Estate Planning
Certified Annuity Specialist
Certified Fund Specialist
Certified Income Specialist
Member of both the Better Business Bureau & National Ethics Association
Paladin Member
B.A., Indiana University, Honors
Published "Urban Land Use: Policy & Controls"
Strong advocate for the implementation and utilization of a multi-displinary and coordination of professional services. This comprehensive approach facilitates the protection, distribution, and preservation of your assets and the effectual transfer of your estate to your heirs.
Advisory Services offered through REAP in Wealth Management LLC, a Registered Investment Advisor.
Originally from St. Louis, MO, David graduated from Indiana University with a B.A. Honors Degree. He was selected for an Overseas Scholarship Program in London, England and published his Honors thesis in 1976. After graduating, David went on to complete his Masters of Science in Financial Services at the Institute of Business & Finance
Away from work, David serves the community as an elder at his church. He enjoys exercising, spending time with his wife and three sons, and following the St. Louis Cardinals baseball and Indiana University basketball teams.
For more about David on a personal level, read about his Experience Abroad, view these 20 Questions with David Morgan, or view all posts from the blog about David here.